Great Celebrations was truly a blessing! Jacqueline did an excellent job at telling our story, and really getting to know us as a couple. Our ceremony was personalized and tailored to our relationship. I cannot express enough how beautiful the ceremony was and how happy we were with the experience! Many guests continue to comment on the amazing job Jacqueline did with telling our story! I have family members requesting copies of the ceremony!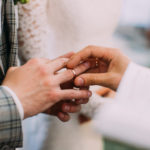 A. & J. Wallet
Jacqueline made our wedding ceremony very memorable and special. She was very professional and made the experience very comfortable. The ceremony she prepared was heart-felt and really encompassed my and my husband's love for each other! Would recommend her!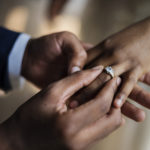 M. & J. Swyor
Jacqueline did an excellent job of taking our story and turning it into a unique ceremony experience for all participants. Thank you Jacqueline for making our day so full of love and joy. It was a true pleasure working with you.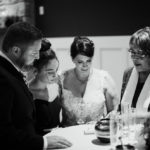 A. Kruger
Jacqueline was great. She was so kind and professional. She made the whole experience effortless and fun. She was on point with everything and she was extremely helpful with our wedding rehearsal. I loved the story she put together for us and had everyone that came to our wedding able to see the realness of who we are as a couple and the love that we had for each other and our children.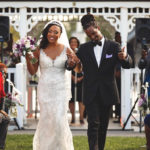 L. Moore
We had so many comments from attendees about how beautiful the ceremony was, and I could not agree more. I would not hesitate a second to recommend GREAT Celebrations to anyone.
C. Owens
It was so wonderful and so many people came up to us afterward expressing their joy for how special our naming ceremony was. We are truly blessed to have you as part of this special day.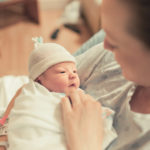 M. & C. Maisel
"First, I must say how absolutely beautiful this script was written. We were in awe by how heartfelt and meaningful this ceremony is. I am so in love with it, I cry every time I read it. We are so grateful for all of your time and effort into making our day so special for us. It is obvious you take great pride in your work, we just adore and respect you immensely".
B & K Manning