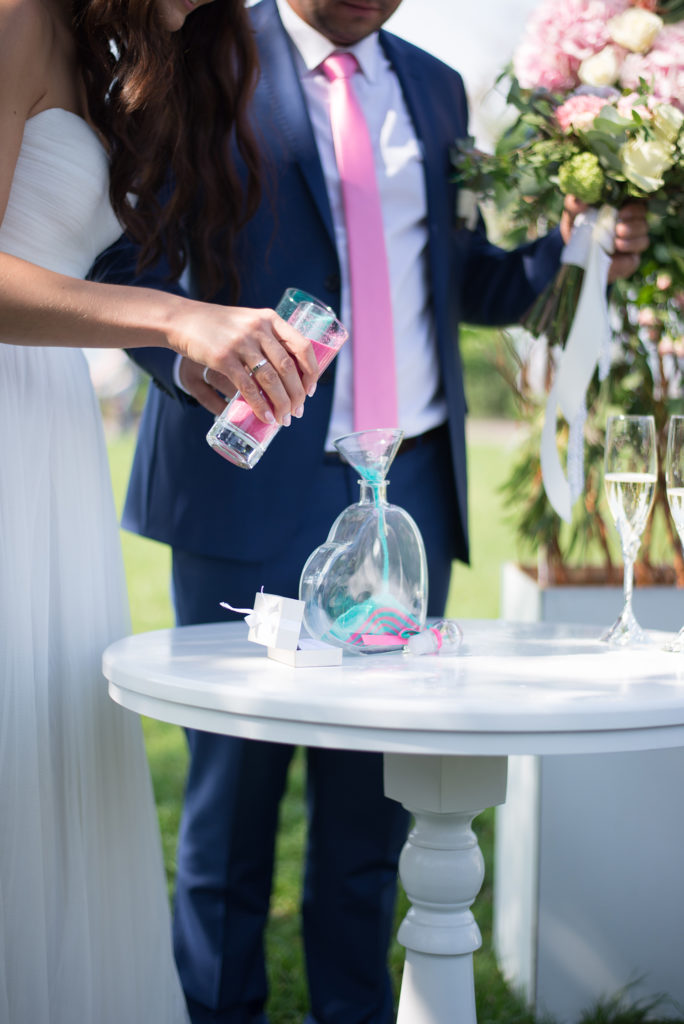 A Celebrant officiated wedding ceremony is an incredible and personally rewarding experience. Together, we will create a ceremony that reflects the true beauty and uniqueness of your relationship and love story. On your wedding day, our Celebrant will be your official presence to guide you into your new status as partners for life.
What to Expect
Preparing your unique ceremony is a comprehensive process that entails attentive listening, notation, information gathering, research, identification of elements, script drafting, consultation, cue sheet, and finetuning. To get a clear understanding of your love story, with your permission, we may even interview those closest to you. By helping to remember all the reasons for marrying their partner, couples tell us that our process brought joy back into their stressful wedding planning.
Rehearsals are recommended but always optional. A formal rehearsal, usually the day before your ceremony, ensures your wedding will flow as planned. A less formal rehearsal that determines movement and placement can occur minutes before the actual ceremony.
We craft beautiful, impactful wedding ceremonies that you will remember for a lifetime.
Pricing
The internet makes comparison shopping all too easy. So how can you determine the difference between professionals who use the "customized" word? Consider this, the prices quoted will be an indication of how much time, thought and energy your Celebrant/Officiant is planning to spend creating your specific wedding ritual. Training, skills, and logistic expenses also factor into pricing. On nationally recognized holidays, there is an additional $100 surcharge for any service performed. Payment may be made with cash, credit card, or Venmo.
---
Customized Wedding

$850 – $1,050
Sacred or Secular Options
Choice of Unity Ritual
Officiated Ceremony
And Many More Services!
Learn More >
Short n' Sweet Minimony

$650
Personalized Wedding Script
Inclusion of 1 Reading
Standard Unity Ritual
Officiated Ceremony
Learn More >
Signing Only Service

$175
Review of Marriage License
Ceremonial Signing
Learn More >
Our Process
01. Inquire
Call, email, or contact us here. Let's talk! We are here to listen to you attentively.
02. Collaborate
Let's meet to gather more information, research where needed, identify elements, draft the script, decide on cue sheets and fine-tune your ceremony.
03. Ceremony
Our team will arrive an hour early, then perform your ceremony and legalize your Marriage License, and finish with a photograph of the minister and happy couple.
04. Post-ceremony
Celebrant finalizes the keepsake copy of your wedding script and mails it to you.
Ready to work with us?