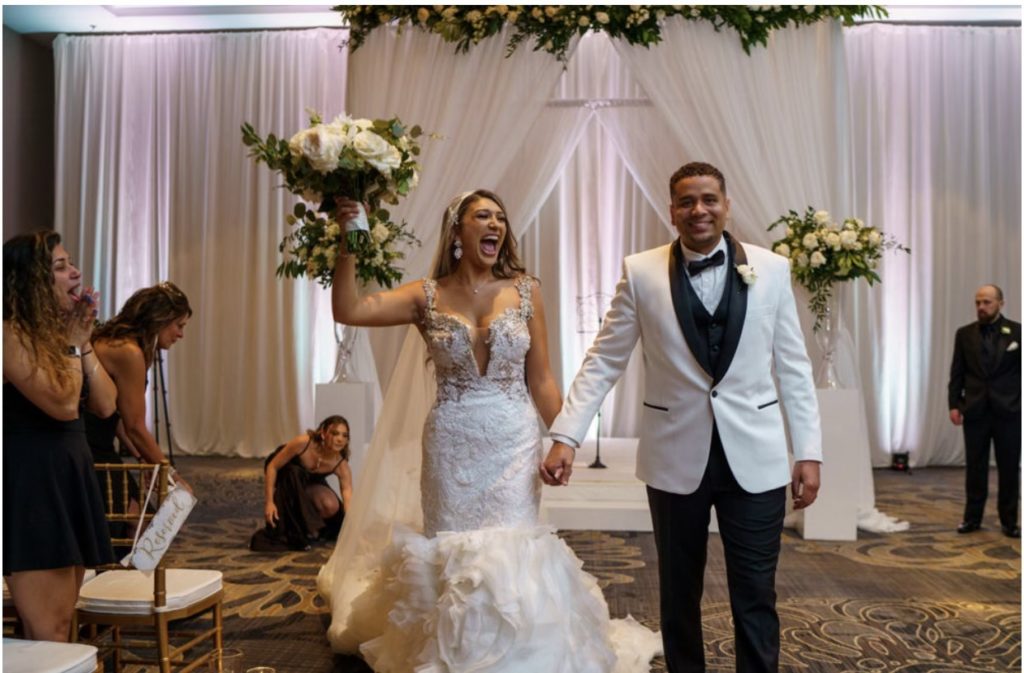 Customized Wedding Ceremonies
Customized ceremonies may be designed for any type of wedding including vow renewal and commitment ceremonies. Our approach will have your guests feeling fully immersed with you on your wedding day because your Celebrant will have spent time learning your love story and helping you find just the right elements. Your satisfaction is our main focus, so your ceremony script is not considered finished until you are completely thrilled with it! All customized weddings include vendor cue sheets as needed, early arrival of the Officiant on-site to conduct a movement and placement practice if you choose to forgo a formal rehearsal, and choice of print or electronic wedding script keepsake. While each couple's experience will be different, the average ceremony is 30 minutes in length.
Formal rehearsals are recommended to put any last-minute jitters at ease and for those who want the security of knowing exactly how the wedding day will flow. This service, which includes basic ceremony etiquette, processional/recessional walkthroughs, placement of the wedding party, and program participants is offered at an additional cost of $200. Travel up to 50 miles round trip is included (excludes lodging if needed).
Short & Sweet Ceremonies
These three varieties of wedding ceremonies may be for the couple who are under a tight timeframe, are limited by their venue, or unexpected life circumstances dictate an immediate need to marry. Our Celebrant/Officiant will craft the perfect ceremony to fit your vision.
Micro-Weddings
(Up to 50 Guests)
Micro-weddings are abridged services that are very much like a fully customized wedding ceremony. It is great for ceremonies of short notice, and for those who insist upon the inclusion of important rituals on their wedding day. The actual ceremony is approximately 15 minutes in length and your Celebrant will arrive 1 hour prior to the start of your festivity to do a movement and placement rehearsal that ensures everyone knows what to do and when to do it. All the important elements to make for a memorable day!
Minimonies
(Up to 20 Guests)
This service arose out of a desire by couples to keep their original wedding date and save the reception for later. Minimonies are a perfect way to accommodate COVID-19 guidelines without forgoing the inclusion of guests to witness your important day. Like the micro-wedding, this legally binding ceremony typically lasts 15 minutes and culminates with the signing of your Marriage License as the unifying ritual.
Elopements
(The Couple & 2 Guests)
This time-honored tradition is no longer about running away and quickly getting married. Elopements have evolved! Many couples, wanting the utmost privacy, choose to solidify their union in settings close to home (if not right in their own backyard). Perfect for the pair who wants their day to be centered fully on themselves without needing to cater to guests; an elopement ceremony is undeniably the most romantic.
Making It Official (Signing-Only Service)
If you are simply seeking to have your union legalized, this service is for you. In Pennsylvania, all it takes to be joined in marriage is a minister to ensure requirements are met and a valid Marriage License. Formalities generally take place in our office by appointment Monday-Friday. All payments are by cash on the day of the signing.
Ready to work with us?